I'm a "Start it Up" or "Turn it Around" plug-in strategist for businesses.  I'm the person hired when a business wants to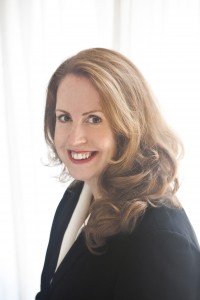 fix something that's broken or create something entirely new. For the past 15 years I've worked in the Financial Services industry leading organizational sales strategy after doing similar work in the government and non-profit sector.   I've worked on projects as varied as redesigning public housing, historic preservation, tech start-up companies, insurance sales, opening an African American research library, and had a really wild stint as a wedding planner. (Yes, there is video).  Did I mention I was once an accountant as well? (no video of that – sorry).
All the opinions in this blog are my own, and do not in any way reflect on my current employer. As a matter of fact, I will only be sharing one story from my current position, involving the desert, teambuilding and SPF 70.  You'll know it when you find it. Otherwise they're off limits.
Unfunded mandates, budget shortfalls, regulatory adventures, zero authority but total responsibility for results, I've lived them all and learned a few good lessons along the way.   I'll share those here, and hopefully you'll get some answers, not to mention a few laughs. You can reach me via the contact page or by commenting on a post. Looking forward to hearing from you.
Jeanne Goldie
P.S. Get your free guide to understanding the Corporate Landscape just by putting in your email. It will help you speed read a new organization and may even open your eyes to things you haven't noticed in a place you've worked at for years.
© Jeanne Goldie 2015
All Rights Reserved
No part of this website or any of its contents may be reproduced, copied, modified or adapted, without the prior written consent of the author, unless otherwise indicated for stand-alone materials.
You may share this website by any of the following means:
1. Using any of the share icons at the bottom of each page (Google Mail, Blogger, Twitter, Facebook, GoogleBuzz);
2. Providing a back-link or the URL of the content you wish to disseminate; and
3. You may quote extracts from the website with attribution to 52weekturnaround.com
For any other mode of sharing, please contact the author at the email below: jeanne@52weekturnaround.com
Commercial use and distribution of the contents of the website is not allowed without express and prior written consent of the author.
In the interest of full disclosure, if I refer a book in an article and you buy it on Amazon using the link provided I will get a small stipend that will barely make a dent in my insane reading budget, but it will be appreciated.