What Bubble are You Living in? Billy Joel used to live in it too!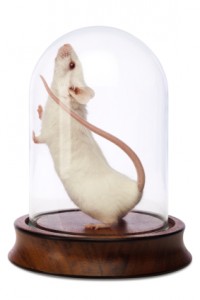 "All your life is Channel 13, Sesame Street, What does it mean? Pressure Pressure."
"Pressure" by Billy Joel ©1982
What do you and I have in common with Billy Joel? (Hint:the answer is NOT Christie Brinkley. The Katie Lee Joel cookbook is a viable answer but not the one we're looking for here!).
Sometimes we don't realize how much we don't know. If you've worked in one type of environment, industry or managerial structure you may think you "know" how things work. And you probably know quite a bit about how things work in your specific world.  You know every quirk of your department, that it's never a good idea to bring up a new project in third quarter, that the marketing team can always be outvoted by the sales team and that every three months someone will reliably throw a fit about people not cleaning stuff out of the break room refrigerator, complete with a freshly printed sign taped to the refrigerator door and some pointed emails from the person who got stuck doing the big cleanout.
Growing up just outside of New York City, my family didn't travel much. There wasn't money for big vacations.  In New York, pre-digital television,  Channel  7 was ABC,  Channel 4 was NBC, and Channel 2 was CBS. Last but not least, Channel 13 was the local Public Broadcasting Affiliate (PBS). Which broadcast "Sesame Street" (for my international readers, "Sesame Street" is a children's show which features humans and puppets teaching 3-6 year olds how to read, count and learn various life skills. You can see a clip here).
When I moved to Atlanta, Georgia to go to college, one of the first things that surprised me was that the TV channels weren't the same.  Now, Channel 2 was ABC, Channel 11 was NBC, Channel 5 was CBS and Channel 8 was PBS.
Not exactly a mind-blowing revelation on the scale of "Who is Keyser Soze?" but a small rattling of what my 17 year old self "knew" to be true.  For 17 years the NY channel line-up was my "truth" and Channel 13 was PBS, home of "Sesame Street". And apparently, the same was true for Billy Joel. So much so that he wrote about it in his internationally broadcast hit song.
I often wondered what the heck people outside the NY/NJ area thought Billy was singing about when he mentioned Channel 13 since it was not their reality. Did they realize it was "connected" to Sesame Street (mentioned in the next line of the song) or did they think it was an abstract reference like "Area 51" or some hip thing they didn't "get"? "Pressure" came out "pre-internet" so I imagine some people were very confused.
It really was just Billy's moment in the bubble. In  1982, in his world and mine, Channel 13 was PBS and we assumed everyone would know that.
When you are leading a change, or if you are working in a new environment, are you assuming that everyone else's "rules" and "truth" are the same as yours? New leaders, new technology, geography, or a change in your customer base can all affect the environment and sometimes we don't even notice it until it's too late.
What's your "Channel 13?" What do you "know" to be true in your world? Is it?
(P.S. Did you get that old lunch of yours out of the refrigerator yet? Because you just know that memo is coming! Watch Billy Joel sing about Channel 13 while you're doing it.)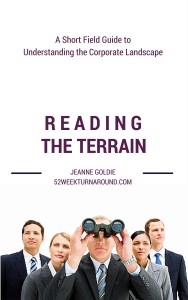 P.P.S: Need help testing what you "know" to be true? Download our free Field Guide for understanding the organizational landscape before you begin creating change. "Reading the Terrain" gives you easy questions to ask yourself that will help you see your world with fresh eyes and broaden your perspective.  Click the link to download our guide. And no, we won't bombard you with junk mail. Or memos on how you need to clean out the refrigerator.