Are you Asking the Right Questions in your Marketing Plan?
A great story from a great marketer, Lisa Zakrajsek, …plus the hidden background of just how Jeno's pizza rolls came to be…and morphed into Totino's pizza rolls! Who knew?
Read all about it here
P.S. I've had the good fortune to work with some amazing marketers in my career and I know what a difference GOOD marketing makes.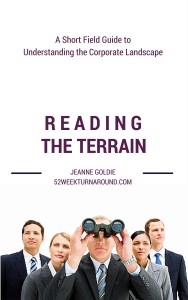 Thinking about making a move? Size up your Corporate Landscape or any other company you may be thinking of moving to by using our free guide, Reading the Terrain. Get your copy today by putting your email address in the subscription box at right. And no, we won't spam you, you'll just get our weekly update of articles.