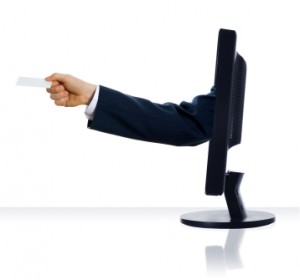 Going the Distance
Last night I had the great pleasure of joining a group of entrepreneurs in Belgium as they rehearsed pitches for their lean start-ups.  It was fascinating to watch a group of people, passionate about their projects, pitch them for an audience.
The group was led by two terrific facilitators, both successful entrepreneurs themselves (and hopefully you'll hear from them in a Five for Friday shortly!) who gently guided the group through the challenge of creating a sales pitch, and creating quantifiable results.  Both leaders talked about their adventures in pitching investors, partners, bosses and other stakeholders as they worked on previous projects.
All of which reminded me that we are ALWAYS pitching when you are trying to create change in an organization, even after you've gotten the initial go ahead to start your project.  You will be selling co-workers on giving precious resources to your project and convincing others to overrule their skepticism of change and try your new process. You may have convinced one executive sponsor to give you the initial green light but unless your project only takes a day or two, you will have to continue to sell its value as you continue, especially if resources constrict, the market or competitive landscape changes, or if there are internal changes.
What was your projects initial sales pitch? Is it still as compelling or relevant today?
And to the Lean Startups group in Brussels…amazing job! Want to learn more about the idea of Lean Startups? Read this!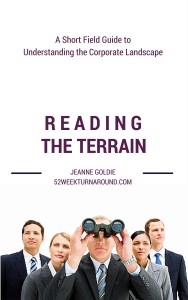 Thinking about making a move? Size up your Corporate Landscape or any other company you may be thinking of moving to by using our free guide, Reading the Terrain. Get your copy today by clicking the link. And no, we won't spam you, you'll just get our weekly update of articles.