What can "Breaking Bad" teach us about Organizational Change?
Learn a few lessons from Breaking Bad, in this tongue in cheek article by Richard Lewis, an Organizational Development Consultant in the UK. What can a mild mannered science teacher teach us about employee engagement, brand management and marketing?
Read it here: Breaking Bad's Management Lessons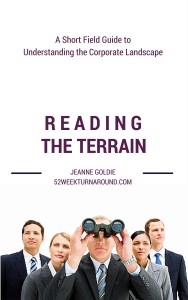 Thinking about making a move? Size up your Corporate Landscape or any other company you may be thinking of moving to by using our free guide, Reading the Terrain. Get your copy today by clicking the link. And no, we won't spam you, you'll just get our weekly update of articles.