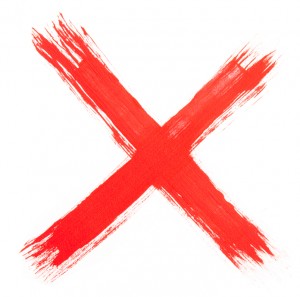 Just Say No
What if you could free your day from the "Should do's" "Ought to do's" and only focus on the things that really move you towards your goal? What if you said, "This just isn't going to happen" and crossed it off your "to do" list.
Say no to the networking event that never yields anything.
Cross off the "nice to have" product improvement that is sucking energy and time from your team but wont measurably increase usage or sales.
No, I'm sorry, we've done all our pro bono work for this year.
No, we're not going to pursue that business line.
No, that sales/tech/ superstar just doesn't fit our culture, lets stop pursuing him/her and find a different solution.
No, I don't have the bandwidth for that.
What would you get done TODAY if you just said "No"?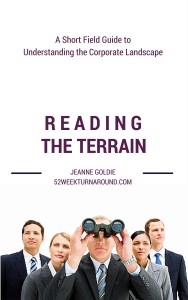 But say YES to our free guide "Reading the Terrain" a field guide to understanding the corporate landscape…it may help you understand why your boss is saying NO to something you want to do! Subscribe today.