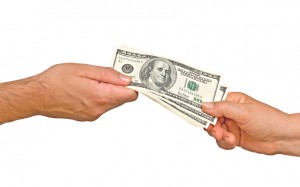 Do Women Tend to Sell Services while Men Build Products?
Now before you kill me, understand that I am aware of the danger of sweeping generalizations and also that many women, including those in the technology field have built some amazing products (see my article on a favorite app, Unstuck, which was built by SYPartners, which is led by Susan Schuman, a female CEO).  But when I attend various entrepreneur groups, or watch pitches for venture capital, it seems that women tend far and away to build service-led businesses, often heavily dependent on the principal's time, background and continued future involvement and difficult to scale. Whereas the men tend to build products, ideas or applications that can be sold and don't require the continuous input of the founder over time.
Now to be fair, I have been spending a great deal of time at technology-based pitches of late, so this is strictly anecdotal evidence, and it's well known that technology is a male dominated field at the moment. But considering that a product based business might be more easily sold down the line, are women shortchanging themselves by creating service-based businesses?
An example, at a recent series of pitches, a male-led team pitched the creation of an app that would allow you to order your favorite drink the minute you entered a crowded club, and have it served to you wherever you were, without having to engage the bartender personally. A female-led group pitched a service creating copy for websites and technology offerings. Regardless of your feelings on instant lager delivery vs. great copy editing, one product was basically a "one and done" item while the other would require quite a bit of ongoing effort to have value in the marketplace that would allow the founder to sell.
I'm not sure if this is the crux of the question on the relative divide on male and female success in the current business climate but it gives me pause. What are your thoughts? What do you see in the marketplace?
P.S. Some great reading on Building a Business to Sell by John Warrilow.