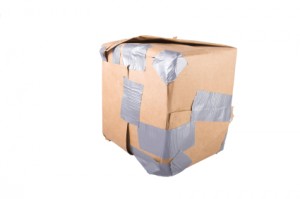 There is a time for elegant fixes. Breathtaking strategies that will be the subject of Wharton case studies for generations to come.  And then, there are times when only duct tape will do.
A duct tape fix can be many things. A temporary patch used while working on the elegant solution which will take time and money.  It can also take the shape of a workaround, a set of processes that mimic the structure of a true fix, but are a temporary substitute until you can find the resources for a permanent fix.  It can also be a compromise, when the opportunity cost of a true fix is simply too high.
It's important to be clear when you are implementing a duct tape fix, to know the rationale behind choosing this option, and how long the tape can hold before rotting away or springing a leak. The danger comes when the duct tape fix becomes permanent, and really can't do the job.
Just to be clear, duct tape is not a "smoke and mirrors" fix. It's not meant to fool anyone, just a necessary evil at times. Use your duct tape fixes wisely and selectively.
P.S. Somehow I imagine this book was written by a change agent who decided to toss in the towel on "duct tape" fixes and expand their horizons!
What's the most creative "duct tape" fix you've had to utilize? Share in the comments below!
Want to see all 10 Rules for Beginning a Turnaround? Start here.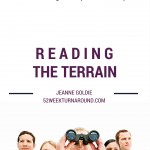 Get our Free Guide to seeing your corporate (or non-profit or government agency) terrain with fresh eyes! Don't structure your turnaround plans until you're sure you've seen the whole chessboard! Just sign up here and you'll get emails with the site updates and our fun guide, "Reading the Terrain – A Short Field Guide to Understanding the Corporate Landscape"