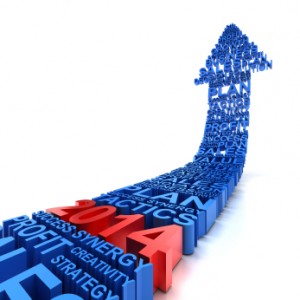 15 Things to Do Differently this Year.
How will you make sure that you create a real impact with your efforts this year? Most of us spend the majority of our waking hours working or thinking about work. What will you do differently this year to make your results commensurate with your efforts?
Will you have an Uncomfortable Conversation you've been putting off?
Will you stick your head out of your foxhole and look at the big picture?
Or just step outside your bubble?
Are you going to figure out how to tell a better story about your efforts?
Are you going to persuade the powers that be to give your project some love?
Are you going to figure out how to fund your project by working on business development?
Learn a few lessons from Breaking Bad's  Walter White?
Deal with those cost overruns?
Will you approach your next project differently?
Change your brand?
Kill a sacred cow?
Help your team avoid bouncing back to their set points?
See what's really going on in the meeting?
Glue it together with some duct tape?
Are you going to say "That's enough, I'm done here?" and move on to another project?
Remember, if all else fails, truly great teams always can figure out how to bury the bodies. And whatever you do, don't ever stand between a crowd and the Fulton County Rat Poison Lady!
Whatever you do, we'll be here to help you figure out how to get it done, and how to have a laugh or two while doing it.
As for me I'm looking forward to presenting on lean startups in Brussels next month, the publication of the first book in the 52 week turnaround series and continuing to meet all of you, and talk about the challenges and fun of creating change in organizations. Thanks for your emails, comments, re-tweets and support. I love hearing from you. Keep it coming.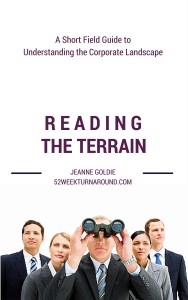 P.S. If you haven't already downloaded our free Field Guide, you're missing out. See your workplace from a multiple of perspectives, which will help you create a great strategy to create change. Sign up for our newsletter in the box on the right and you'll get a link to your copy. And we wont bombard you with email or share your info with anyone.